I am Jessie of www.messy-jessie.com and based in the Uk.
i've been Wamming for Business....and fun for nearly 10 years now on a part time basis due to a mental and physical illness I am trying hard to beat with great support from the Messy Community.
My favourite substance is porridge over my head and I love the stress relief and liberation of a pie in the face.
I've been pied,gunged with pretty everything including shaving foam,cream,custard,natrosol gunge,chocolate,beans,soup,spaghetti,rice pudding,semolina in a variety of outfits and sketches by myself,with other girls and some Guys.
wam is more than a job to me,it's a way of life and when I'm well and wamming I feel relief.....I hate the business side of a business though so have help with that....
My 2 kids are the most important thing in the world to me and I love nature esp thunderstorms,lightning,the beach and laughing.
I am shy when not filming but feel more confident when filming so doing a private session with me can be good for someone a bit shy themselves and I have lots of satisfied repeat customers who come for a chat,get me messy or I get them messy with or without a script.
I'll give most things a try within reason.
Within reason does Not include sexual contact or services.
I am the Pie Professor not the Pie Prostitute.
Inbox me here or email me at:
info@messy-jessie.co.uk
for details of sessions (I never take more than a week to answer but sometimes I'm in hospital and can't reply).
Thanks for reading and hope you like my work.
Love Jessie xx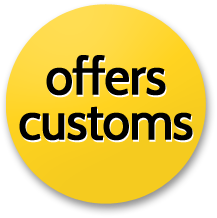 Messy Jessie offers to film a custom scene for you. Please

contact us

for information.